Product Overview
Meet unicorn, your child's new unicorn pal! This enchanting unicorn combines the fun of a battery-powered ride-on toy with interactive play. Jodie comes to life with over 100 unique sounds and movements thanks to her fully motorized eyes, ears, head, and wheels. Kids can see Jodie come to life as they feed, brush, walk, dance, and of course, ride their very own unicorn! Jodie comes with a grooming brush, cupcake, flowers, and saddlebags.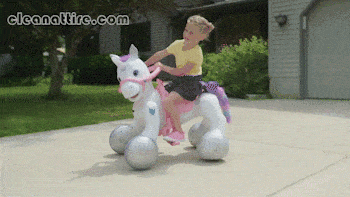 FEATURES
Light-up horn over 100 unique sounds and movements with fully motorized eyes, ears, head, and wheels bring Jodie to life!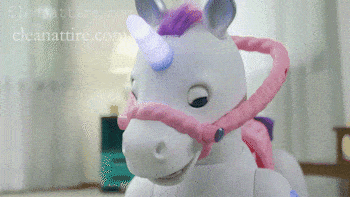 Feed 
Hear munching noises as they feed Jodie a tasty treat.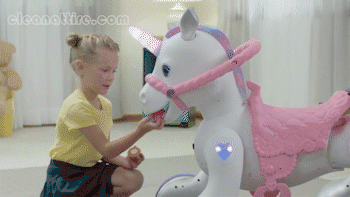 Brush  
Her ears move when you brush her mane.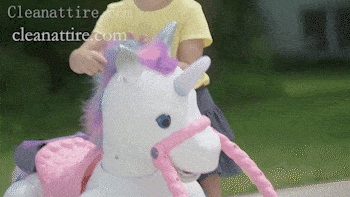 Pet 
She will respond with different movements and sounds when you pet her nose and cheeks.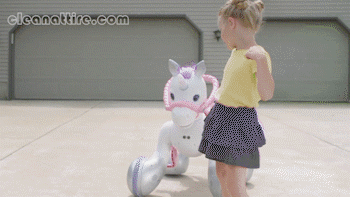 Walk 
Pull the reins in front of the head and press the button to get Jodie to trot along behind you.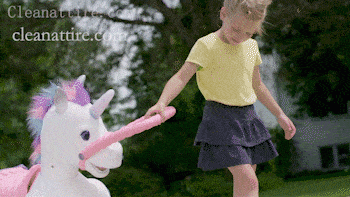 Ride 
She can trot (3.5 MPH), gallop (4 MPH) or go backward (3.5 MPH). Perfect for  on rider ages 3-7 max weight 70 lb. Sit in the saddle, hold the reins, pick your speed, and you're on your way!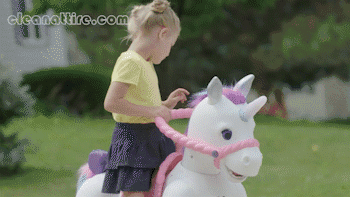 Dance 
Press the heart button and Jodie will prance with you! Just make sure you're standing in front of Jodie to see the awesome moves.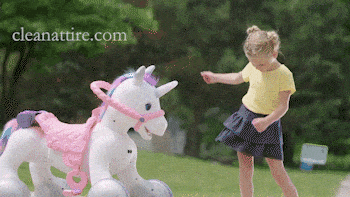 Direct Connect
Charging is also super easy. She comes with an easy to plug-in charger cord, and you just plug it into the port on her chest. It recommends a full 18 hours of charging for the first time, and then 12 hours of charging time after that when Jodie slows down.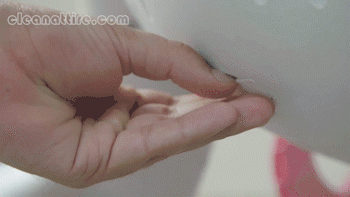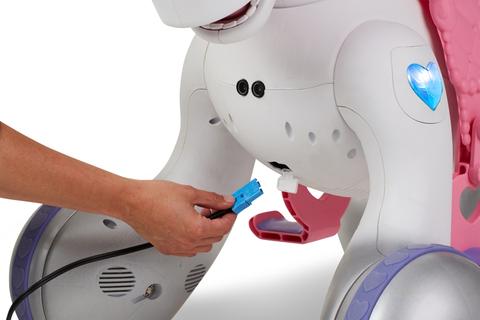 Includes: Brush, cupcake, flowers, saddlebag.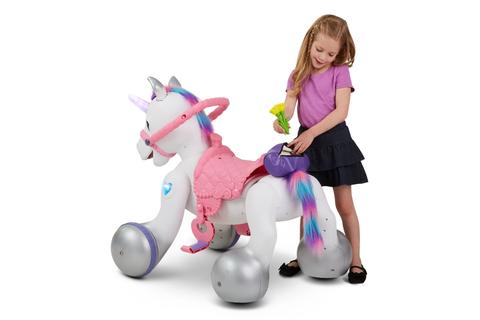 SPECIFICATIONS