Product Overview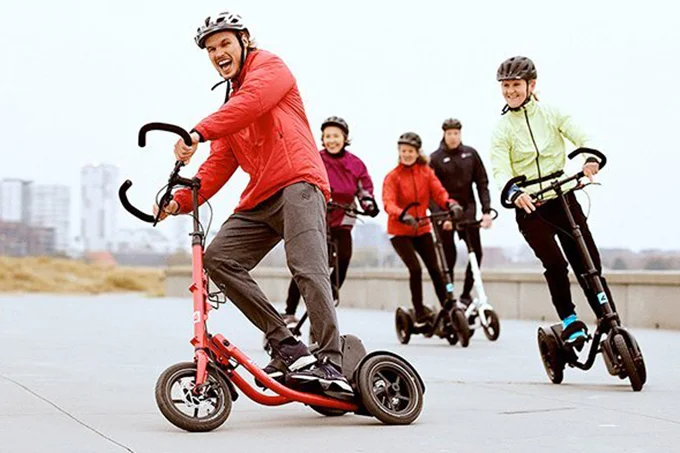 The Step Cycle ties in the benefits of a step machine that you can ride outdoors for a workout that is not only more than sufficient, but with the added benefit of soaking up the sun and breathing some fresh air. It combines the workout for muscles affected during cycling and running, as well as back and chest muscles. That means that your heart pumps, boosting your heart rate, which in turn burns calories. The ride is like a combination of a bike, a scooter, skis, and a walk, minus the impact on the joints, or in other words a low-impact, ergonomic stepping machine on wheels. You are on wheels, yet the motion of propelling yourself forward is actually based on you stepping into the depressible pedals, which simulate a walk.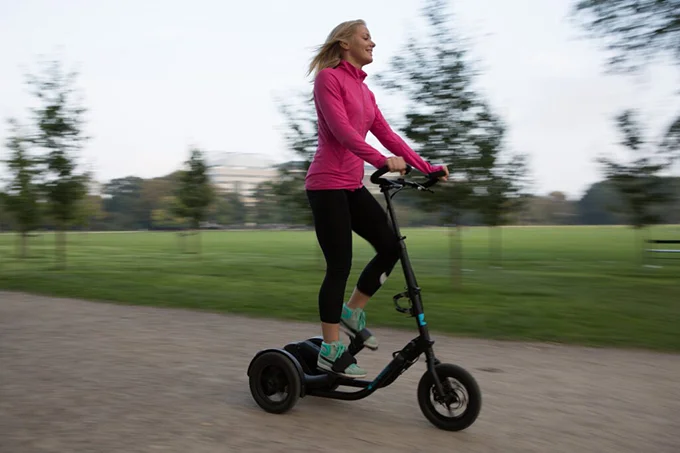 The Step Cycle is composed of an alloy aluminum blend which makes the vehicle both light in weight, yet sturdy in terms of strength. The manually operated Step Cycle's speed and capability of distance coverage do not rely on any electronic bits, controlled by only how fast and far your body can take it. The more you use it, the more fun you will have.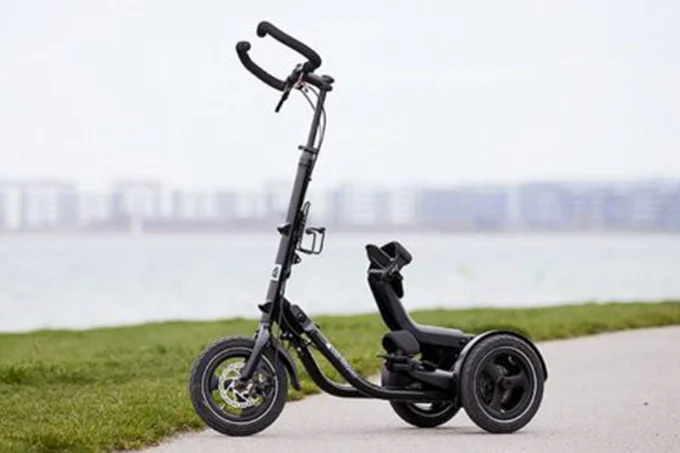 The Step Cycle offers a safe, stable ride with a high position that yields additional visibility. The handlebars adjust to your preferred height manually. The handlebar grips have been redesigned for additional comfort, and the CST tires, resulting in a simple and smooth ride, with a clean and operational braking system. Taking turns is a breeze, with the whole machine suitable for shifting laterally to help with easy turning radius achievements.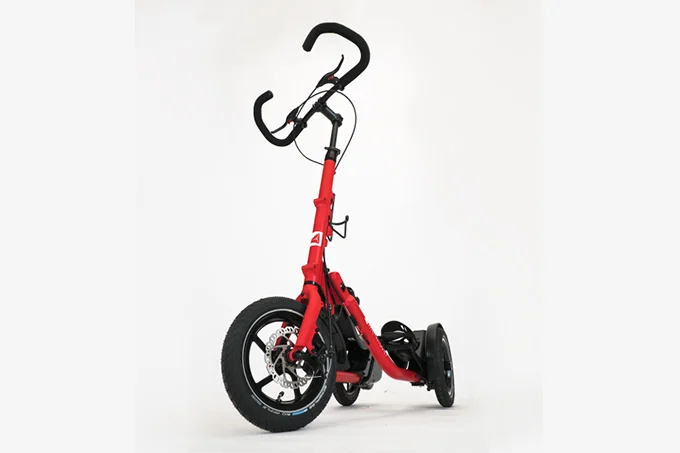 While the Step Cycle comes preassembled, an assembly tool kit is included when it is shipped. However, if you want to get it from place to place, you do not need to disassemble the product every time (that would be crazy). In fact, the Step Cycle folds in, letting you pull it or push it, much like you would a dolly or a cart. When unfolded, the dimensions are 108cm X 118cm X 59cm (42" X 46" X 23"), while in folded, portable form, the dimensions are 103cm X 50cm X 60cm (51" X 19" X 23"). There is a bottle holder on the step cycle, which can be used to store water or umbrella.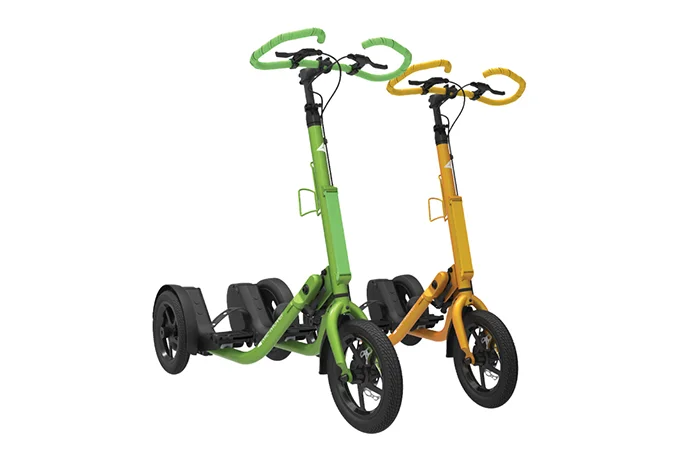 SATISFACTION GUARANTEE

we will do whatever it takes to make sure you are 100% satisfied with your purchase.
If you are not satisfied within 90 days, you can return it for free.
Fast refund>> 100% Money Back Guarantee.
Handling time>> After payment, we make sure to deliver within 24-48 hours.